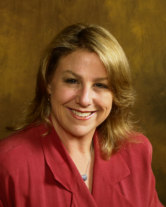 Barbara Ann Scherer, M.D.
Proctology and Internal Medicine
Dr. Barbara Ann Scherer is Board Certified in Internal Medicine, and has a sub-specialty in Proctology, practicing in Fort Lauderdale since 1992. She has also worked as an Emergency Department Physician in Dade and Broward Counties.
Barbara Ann Scherer likes to consider herself a native. Although she was born in New York, she moved to Fort Lauderdale when she was six years old. She attended the Nova public schools from first grade up to high school graduation. After high school, she had a full academic scholarship from Broward Community College for two years, choosing to transfer to the University of Miami after only one year. There she majored in Chemistry and had two minors in Biology and Mathematics. All was not work at the University of Miami, Dr. Scherer enjoyed participating in the college newspaper as an Assistant Entertainment Editor and on the Yearbook as a writer and specials editor, she was elected to the Student Government Entertainment Committee, as well as being a little sister of the Alpha Sigma Phi Fraternity. After three years (and one National Football Championship and a few Baseball College World Series Championships) she went to the University of Miami Medical School. There she graduated in 1989 and trained for the next three years at the University of Miami/Jackson Memorial Medical Center and Veterans' Administration Hospital. Dr. Scherer would work extra shifts during her training at Miami Beach walk-in clinics, the Miami Dade Jail System and as an Emergency Department Physician in many local Miami hospitals.
Once completing training, Dr. Scherer worked as an Emergency Department Physician in hospitals such as Hialeah Hospital, Parkway Regional, Imperial Point Medical Center and Plantation General. She also opened up her doors to practice in 1992. Dr. Scherer has always wanted to be a physician since she can remember, she truly believes that "medicine is in her blood". She used to look to her father, the late William Scherer, MD as her mentor. She would work in his office over the summer break, starting at the age of fifteen, and there gaining an appreciation of not only the profession (and art) of Medicine but also the rewards of helping people. She also had the perspective of her mother, a Registered Nurse, to guide her in the profession as well.
Hospitals that she is on staff
Holy Cross Hospital
Imperial Point Medical Center